Rayne!!
Meet Miss Rayne!!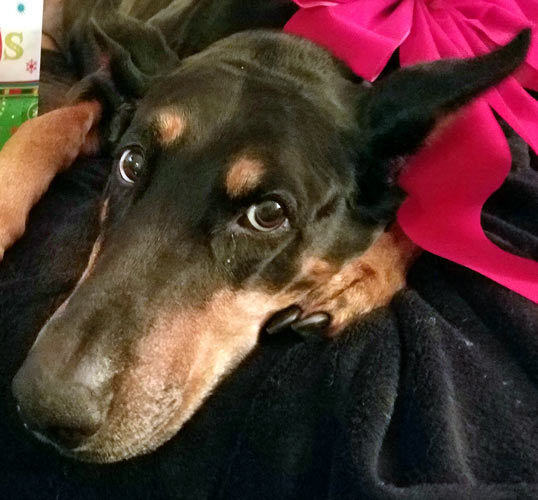 Miss Rayne is waiting for YOU to take the RAIN out of her life...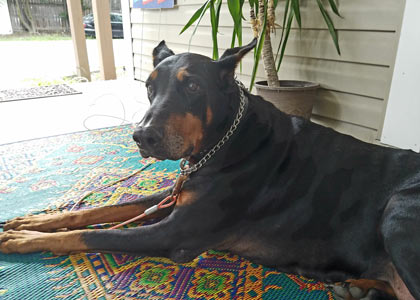 And bring the SUNSHINE back in!!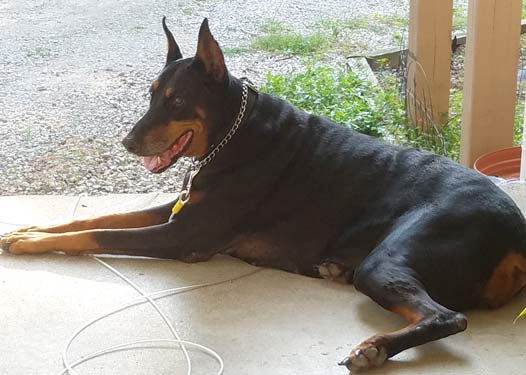 Aaaaah! LET THE SUNSHINE IN!!!! YAAAAAYYY!!
Rayne is a sweet 10 year old girl whose owners bought her as a puppy and bred her one time. When they decided to move the decided not to take her with them but her "surrender" (=abandonment) paperwork said they knew she was incontinent and they "just couldn't deal with it" but they did decide not to treat it. She's on Proin now doing much better with only occasional dribbles. Her nails were really long causing her to slip on the stairs so they will be trimmed. She has lived with kids but is very nervous around new people. She was very depressed when she was surrendered but is slowly coming out of it. She gets along well with other dogs and cats and loves to go on walks.
Special Needs If Any: None.
Geographic areas you adopt to: Kentucky and surrounding states but will adopt outside that area if a home visit can be arranged and the people are willing to travel to meet the Dobe in their foster home.
Contact Information: See above