Wrigley!
Meet Mr. Wrigley!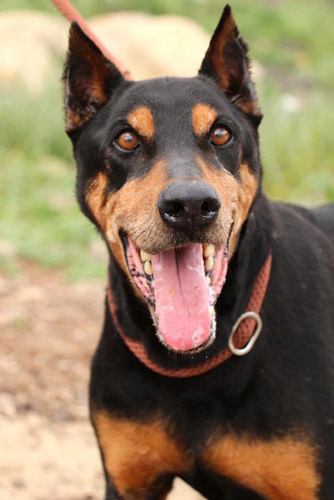 I'm sooooo sweet - much sweeter than Wrigley's Gum!!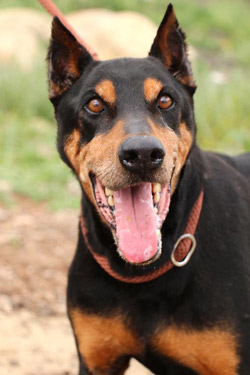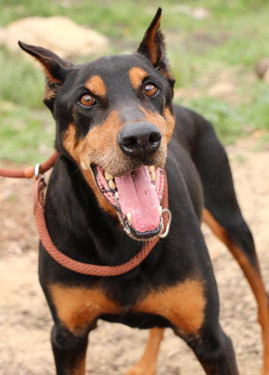 Is this the face of pure SWEETNESS?? You bet your bippy!!
Sweet Senior boy Wrigley was impounded by AC who contacted the Dobies and Little Paws Rescue to see if they could take him because "he's so sweet". His bloodwork shows signs of kidney disease and in fact the shelter commented that the drinks a lot of water. Wrigley will join the rest of the Senior free-roamers on the six acres of fenced land since he's so dog social. They of course have a dog door so they can come in and sleep at night. The rescue is thrilled to have him spend the last months or years of his life unless he's lucky enough to score a worthy permanent or foster home.
Special Needs if any: See above.
Geographic Areas: California and the surrounding states.

---

The Sponsor A Senior program helps Seniors by raising funds for their rescue programs. This helps offset some of the additional costs that come with caring for a senior (diet, medications, supplements, etc.). Please read more about this program on the Sponsor A Senior page.
Mr. Wrigley is looking for a sponsor! The cost to sponsor a Senior Dobe is $40 per month or $480 per year. You can sponsor a Senior for one month, one year, or somewhere in between. To sponsor Mr. Wrigley, use the PayPal button below or visit the Sponsor A Senior page for instructions on sending a check. Thank you for any help you can give, it is MUCH appreciated!