Red!
Meet Radiant Red!!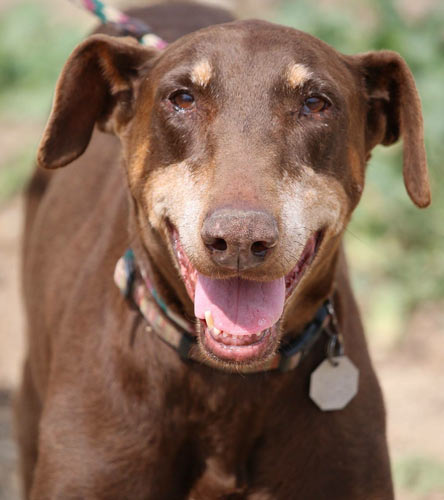 Could you leave this beautiful dowager at the groomer...
and NEVER come back??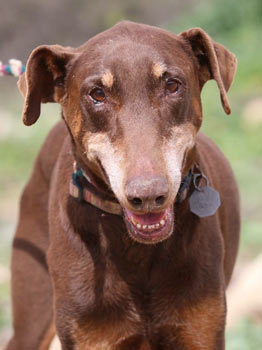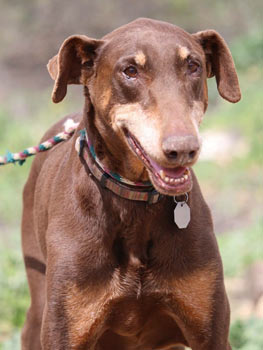 Some cruel fool did!! But that was her RED Letter day!!
Sweet Lucy at the age of 12 years old was taken to a groomer and never picked up. When the groomer could not reach her owner after many attempts they called animal control who called rescue. Beautiful Lucy gets along with other dogs so is allowed to roam free over six fenced acres. She knows how to use a dog door and uses when she wants to come in. She quickly becomes attached to "her person" and would love to have a new home of her own.
Special Needs if any: Love.
Geographic Areas: California and the surrounding states.

---

The Sponsor A Senior program helps Seniors by raising funds for their rescue programs. This helps offset some of the additional costs that come with caring for a senior (diet, medications, supplements, etc.). Please read more about this program on the Sponsor A Senior page.
Miss Red is looking for a sponsor! The cost to sponsor a Senior Dobe is $40 per month or $480 per year. You can sponsor a Senior for one month, one year, or somewhere in between. To sponsor Miss Red, use the PayPal button below or visit the Sponsor A Senior page for instructions on sending a check. Thank you for any help you can give, it is MUCH appreciated!